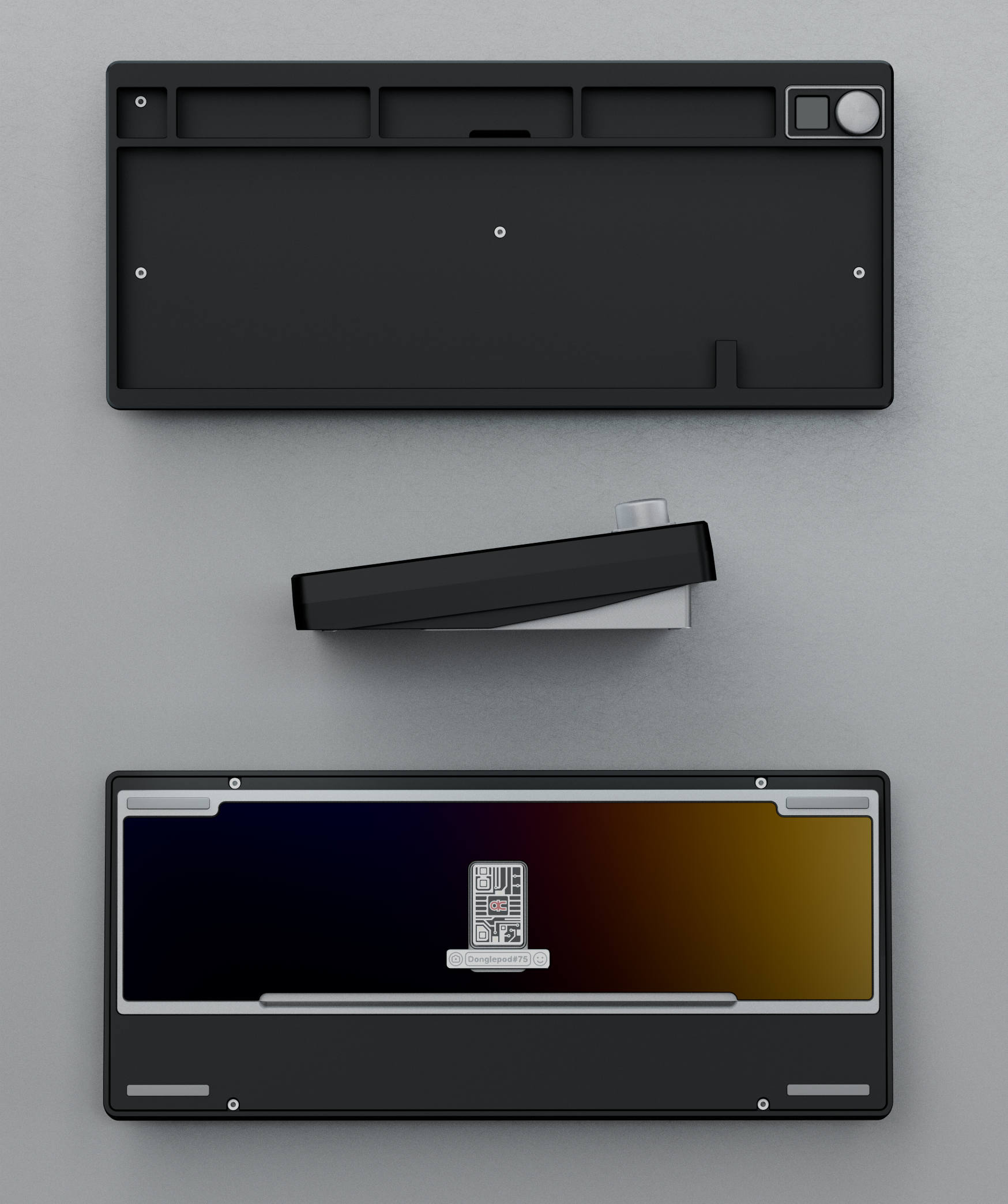 Circuit Anodized Black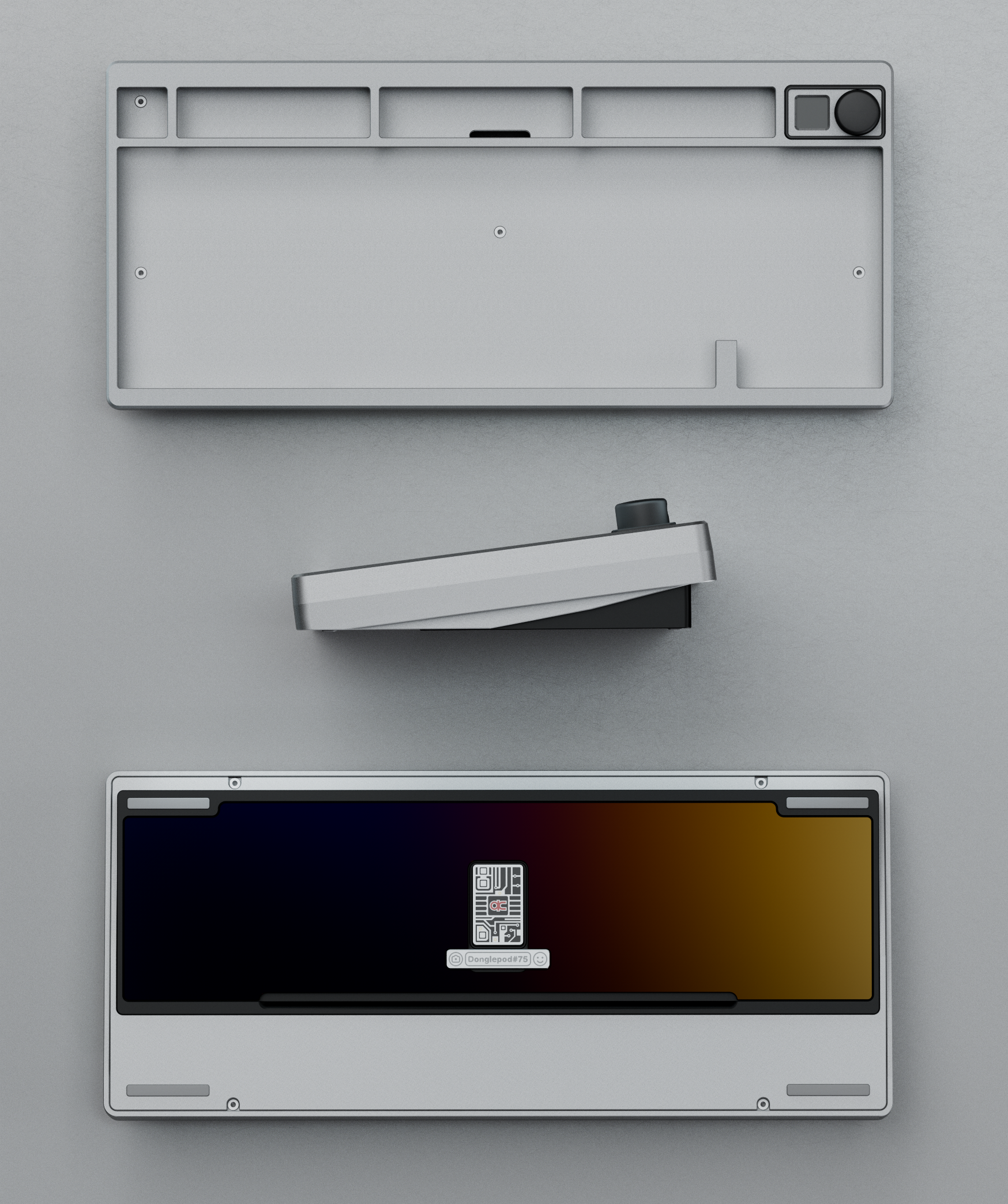 Circuit Anodized Silver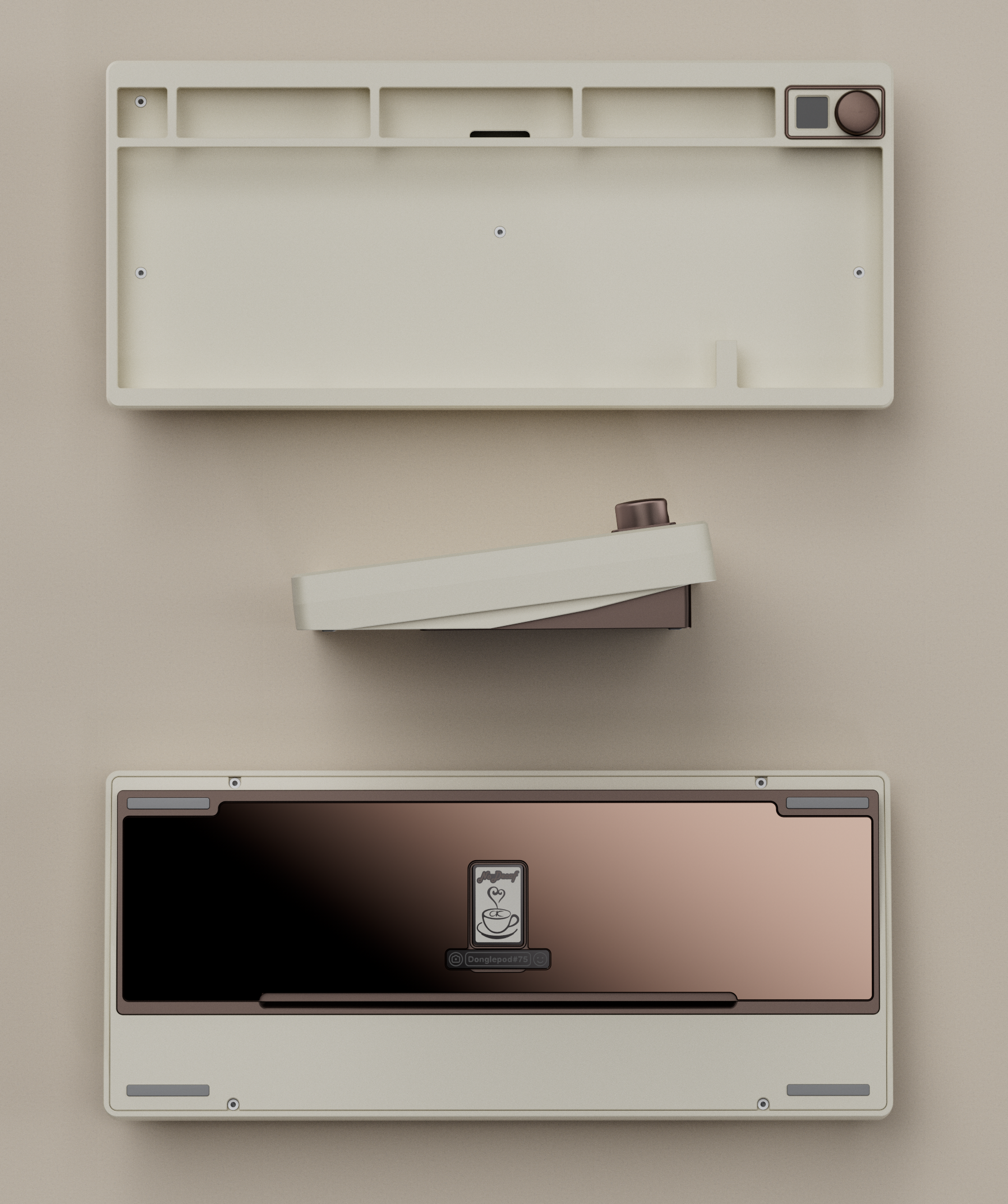 Coffee E-Cream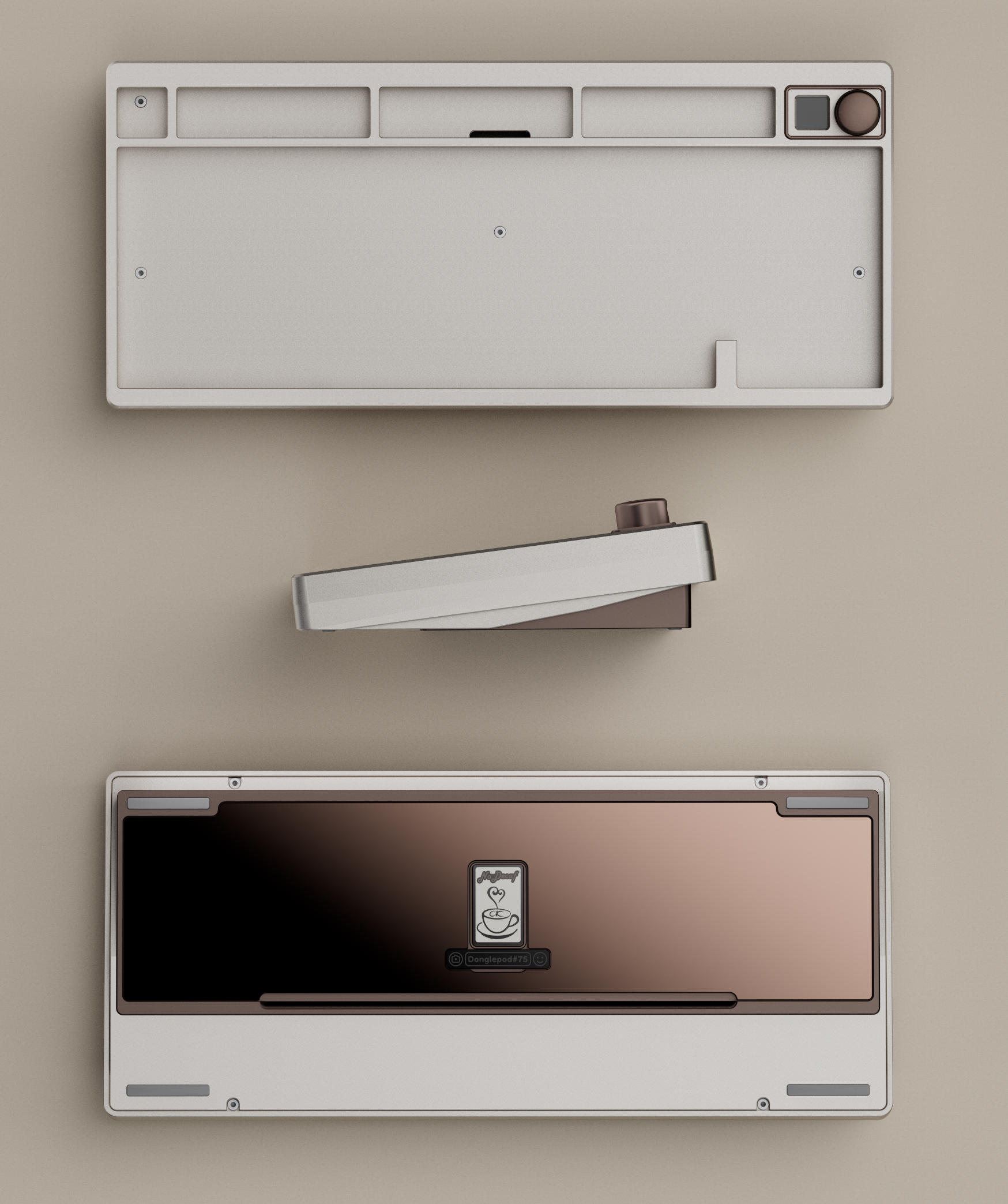 Coffee First Light
Dino Run E-Grey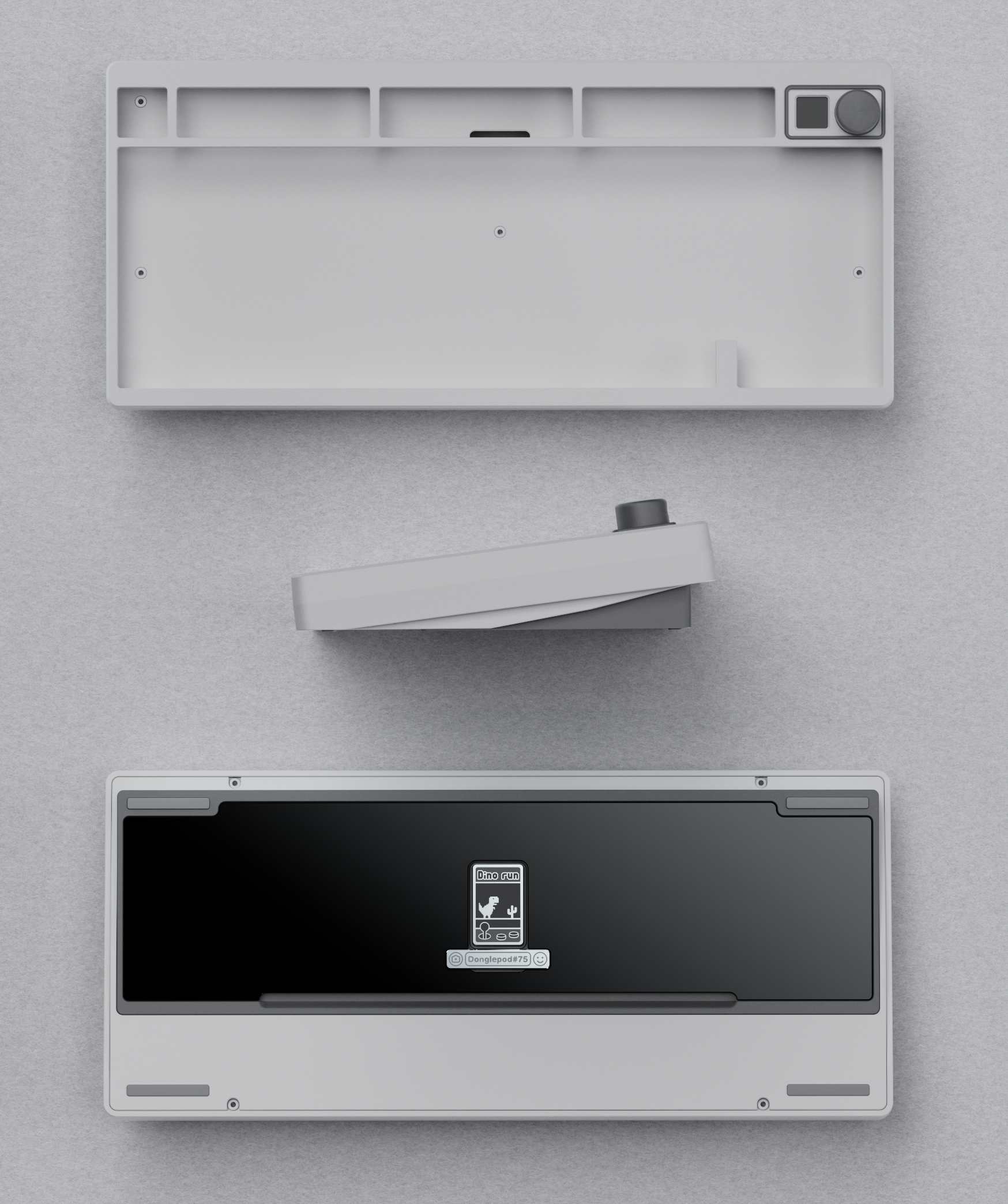 Dino Run E-White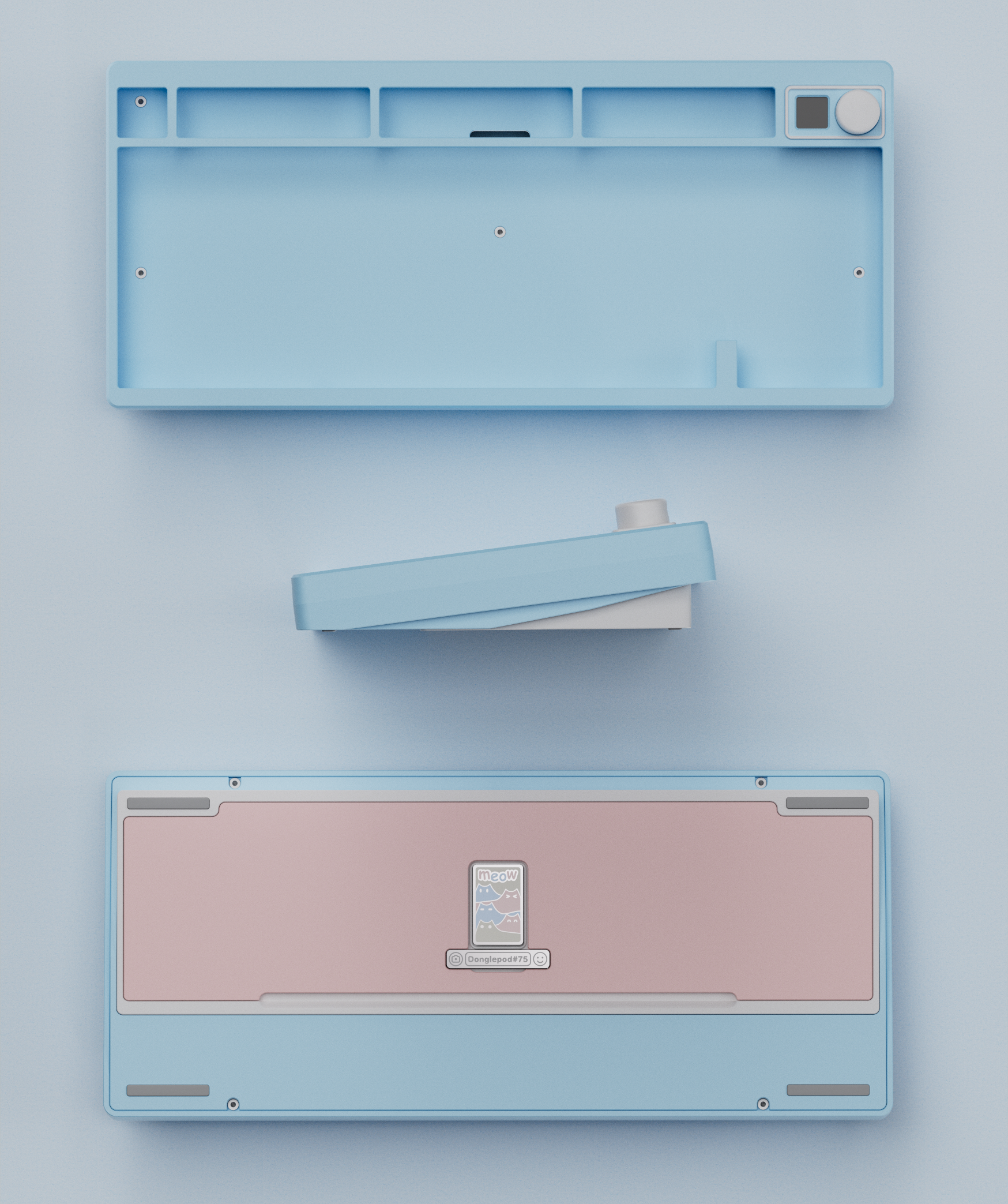 Meow E-Blue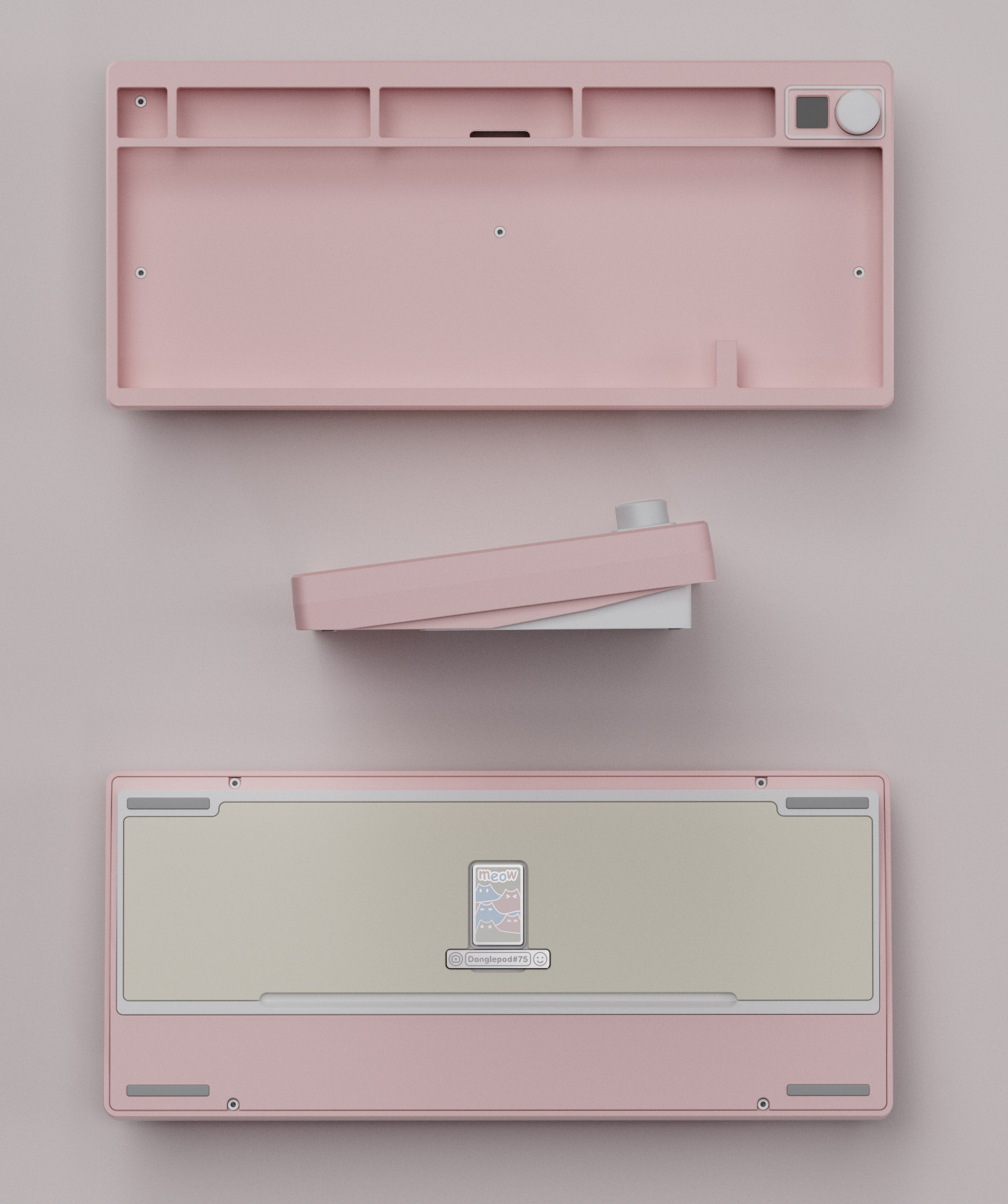 Meow E-Pink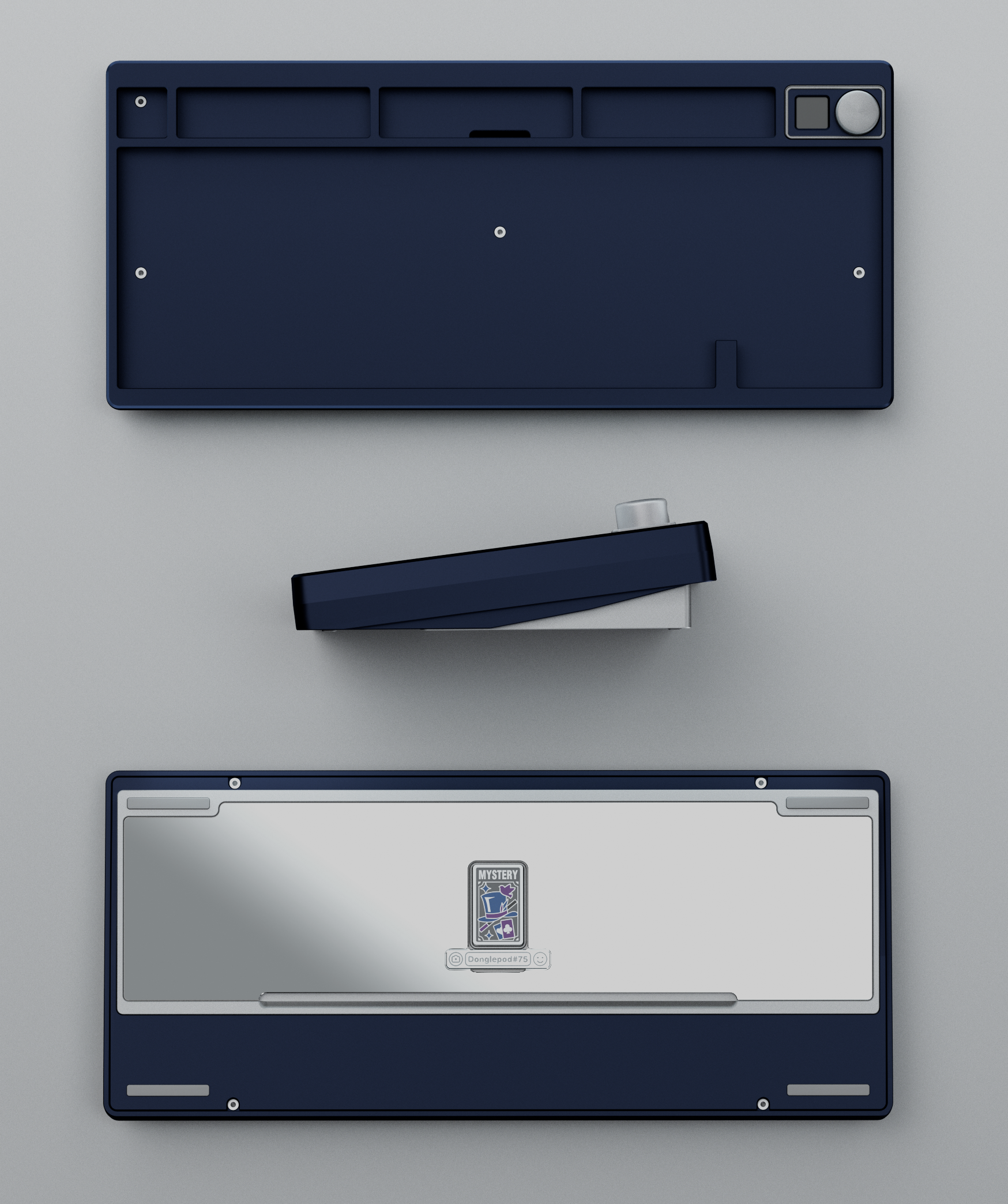 Mystery Anodized Navy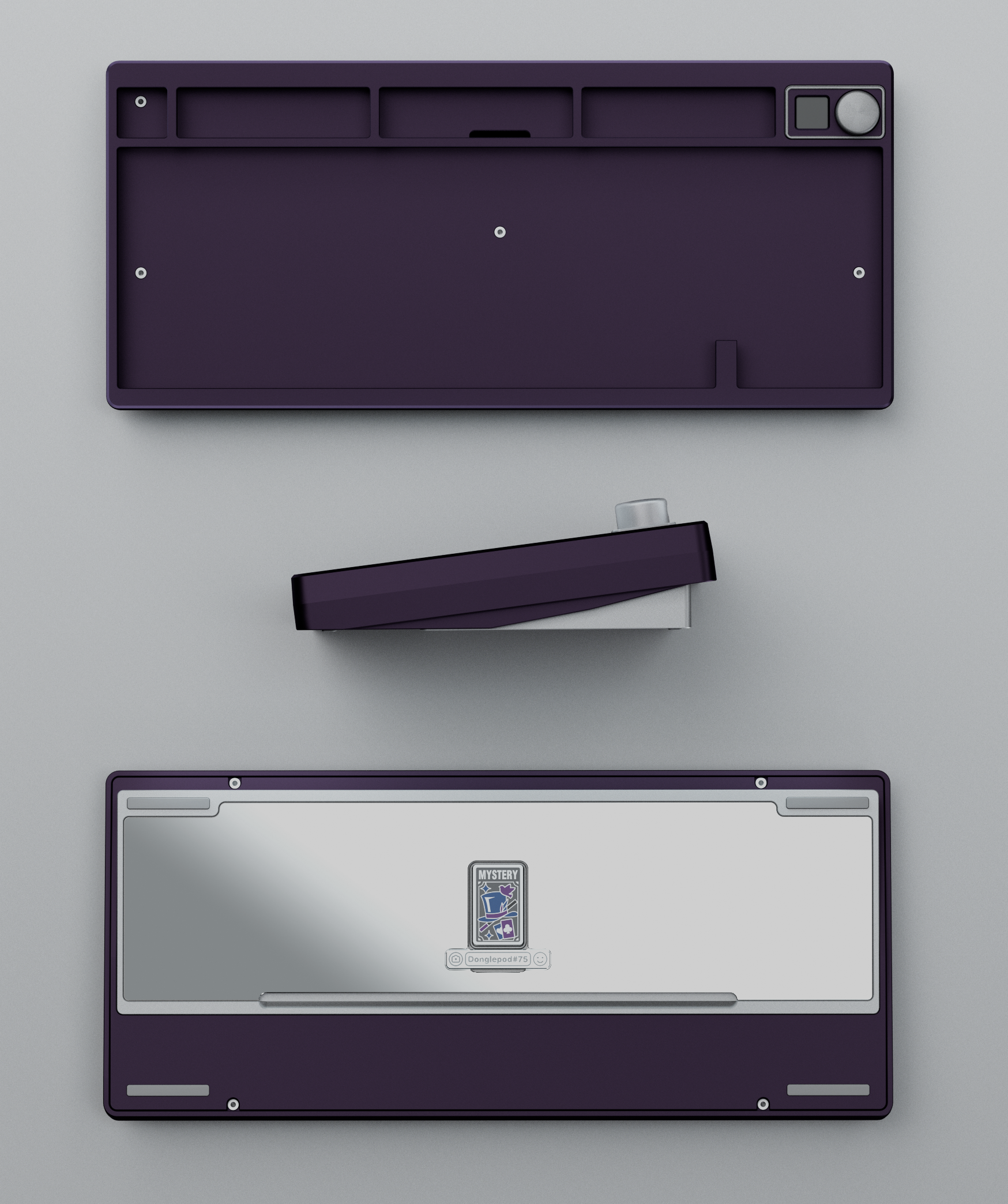 Mystery Anodized Purple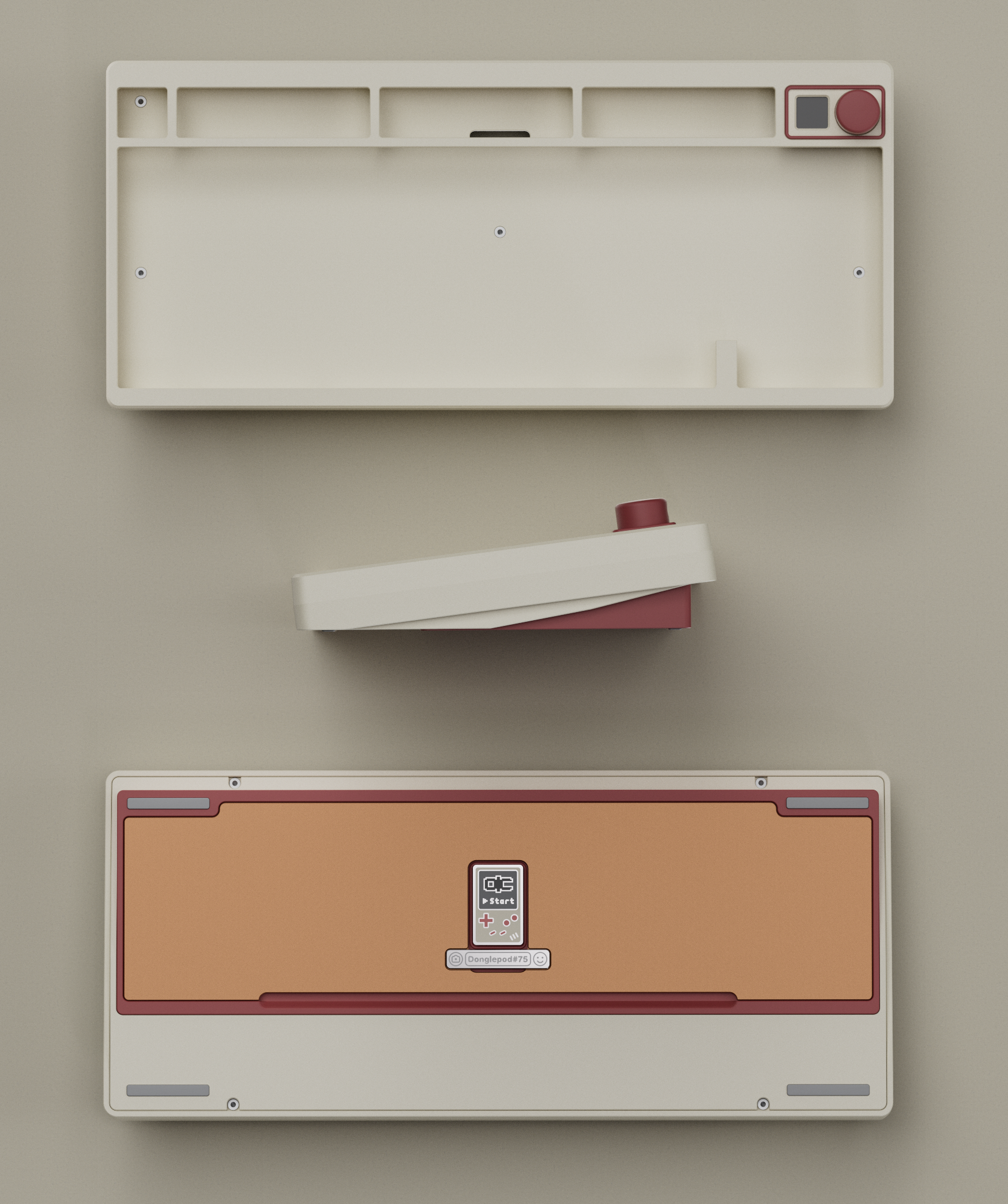 Retro E-Cream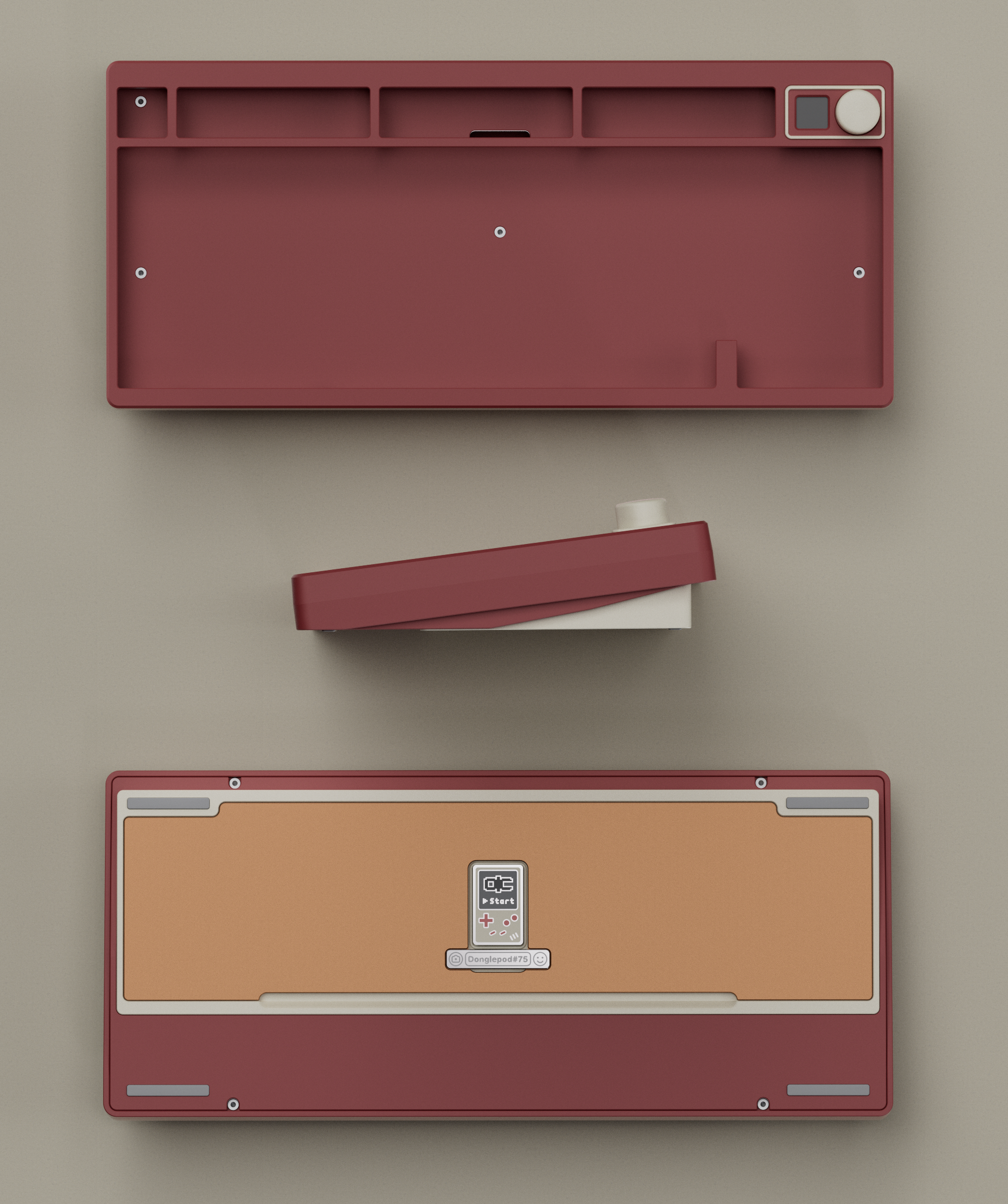 Retro E-Red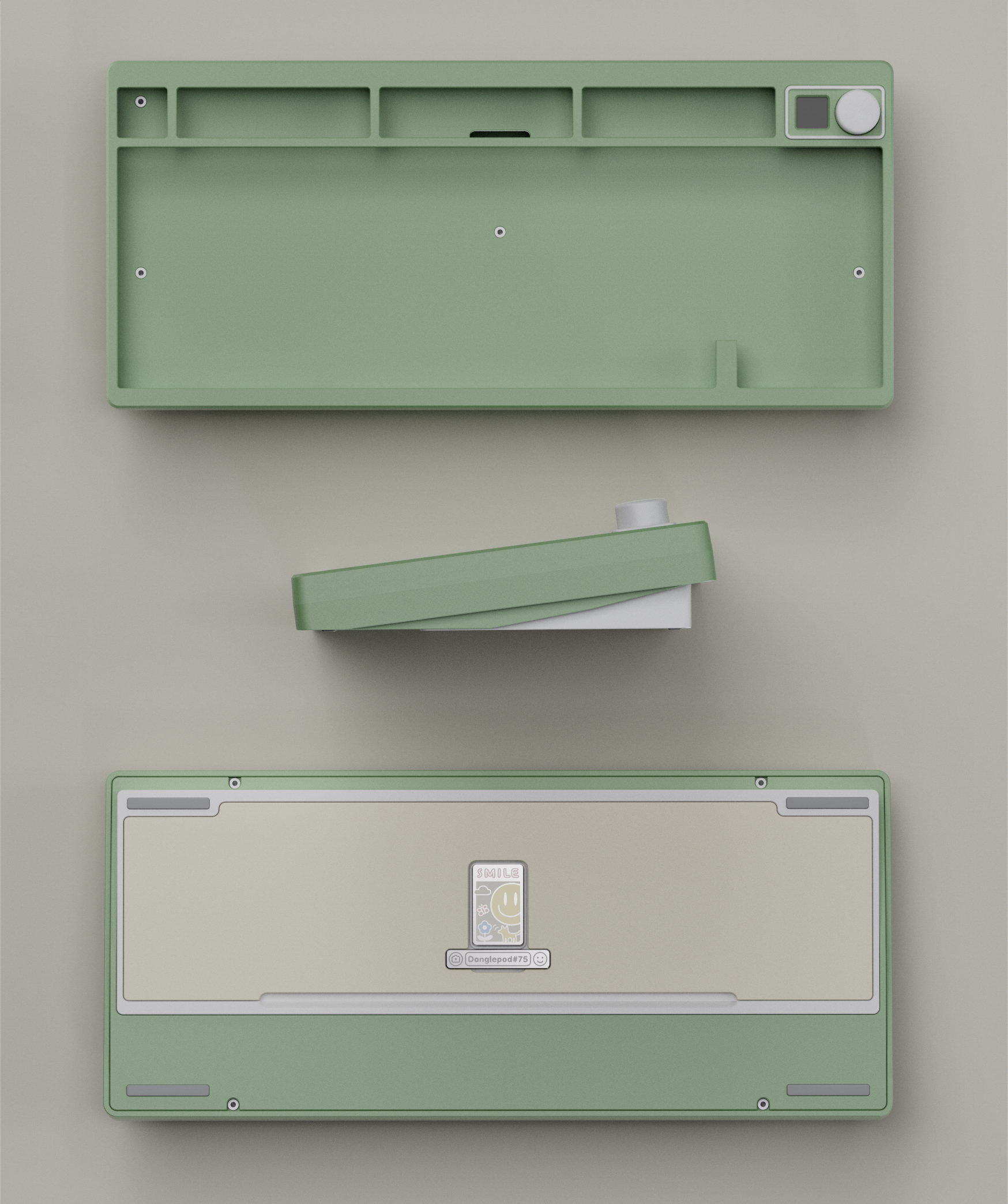 Smile E-Green
Smile E-Yellow
Badges
Each colorway has its own badge that matches the design theme. Additional screen bezel, rotary knob and badge available for purchase if you would like to choose your own. Replaceable badge utilized as cover of the dongle pod
Structure
A magnetic connector is introduced to replace the ribbon cables between the PCB and daughterboard.
These magnetic pins will automatically connect and disconnect when the case is opened and closed, eliminating concerns about damaging the ribbon cable during assembly and disassembly.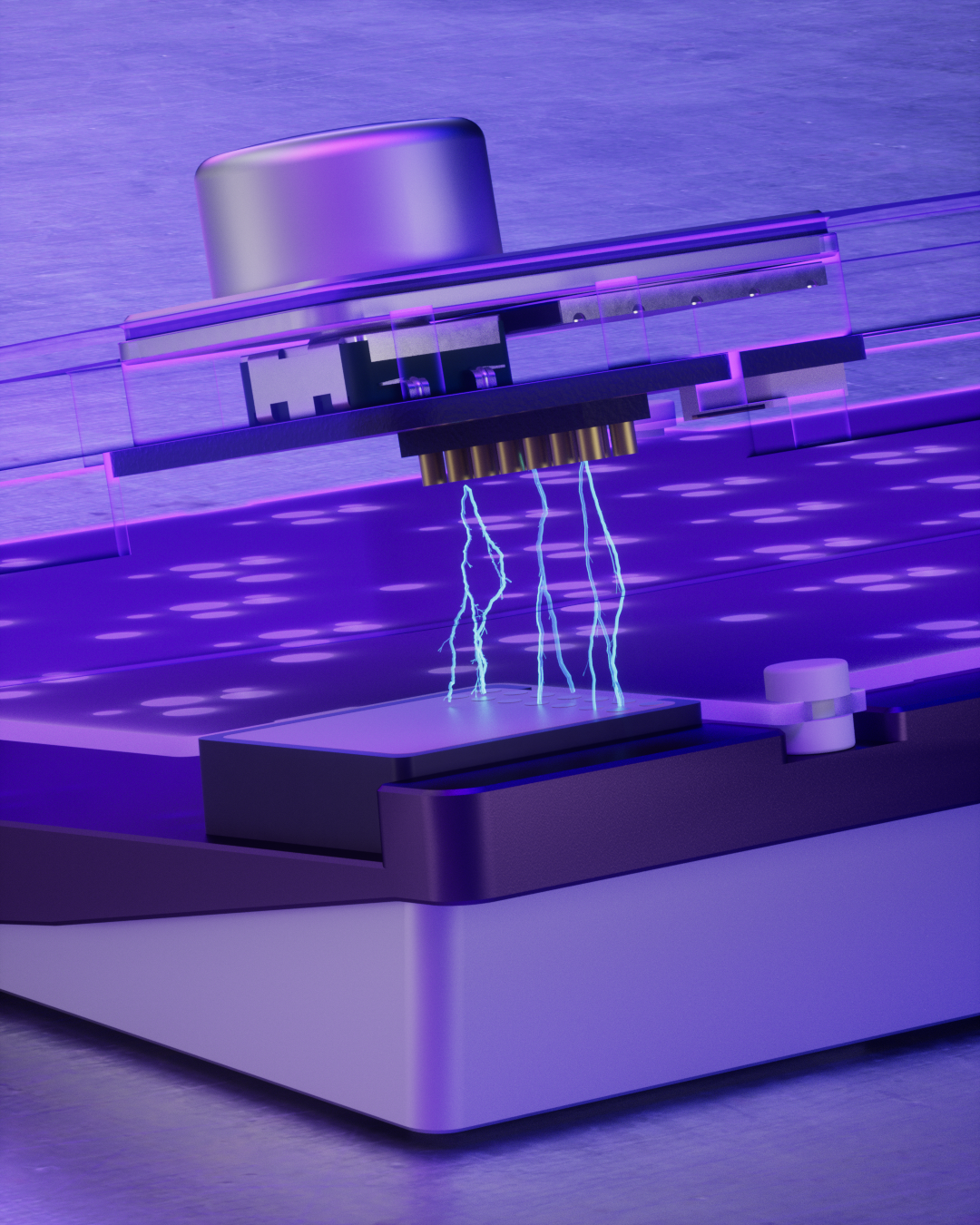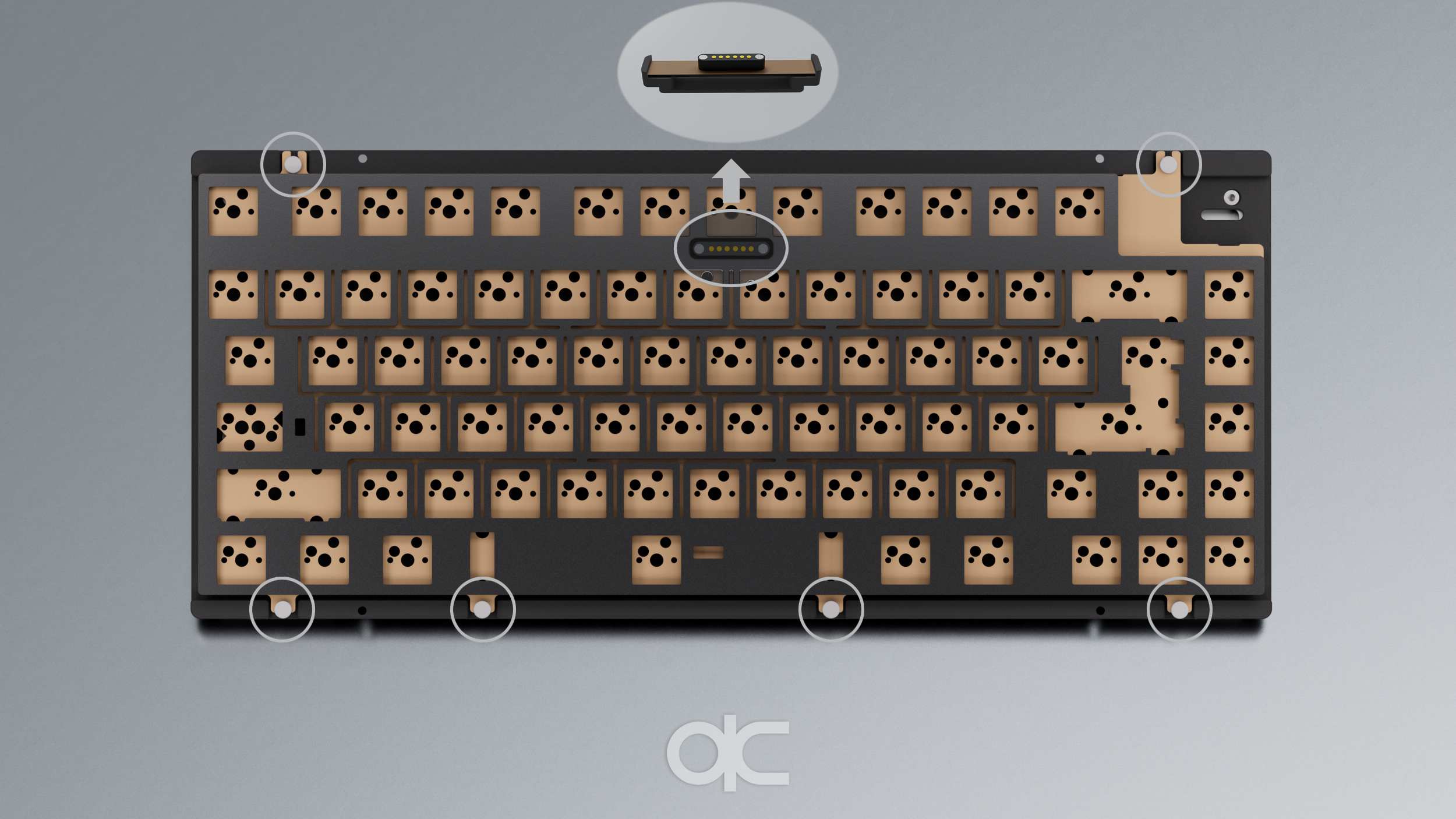 Gaskets
Redesigned gaskets and their positioning to improve the sound profile and offer a more consistent typing feedback.
The gaskets are now in 30 duro hardness. Regardless of the plate used, you can expect a softer typing feedback compared to the previous QK75.
Plate and PCB will be required for the board to be functional.
Aluminum plates have flex cuts to provide a softer typing feedback.
PC, POM, and Carbon Fiber plates do not have flex cuts.
All plates are universal and can be used for different layouts.
PCB Layouts

Tri-mode Flex-cut ANSI Hotswap PCB
Tri-mode Non-flex cut Ansi Hotswap PCB
Tri-mode Non-flex cut ISO Hotswap PCB
FAQ
Specifications

Typing angle: 7 degree

Front height: 18.3 mm

Weight: Around 1.5kg before built, around 2kg after built
What does the kit contain?

1. Top Case + Bottom Case + Battery Compartment + External Weight

With two pre-installed 2200mAh batteries

2. Badge - Installed

3. Rotary Knob - Installed

4. PCB Kit

PCB of your choice
PE sheet
PCB foam
2.4GHz dongle will be stored inside the dongle pod under the badge

5. Plate of your choice

6. Poron Case Foam

7. PCB Daughterboard - Installed

8. Mini Screen + Screen Daughterboard - Installed

9. Silicon Gaskets

10. Rubber Feet

11. Backup Screws

12. Free gifts (Not covered by warranty):

A set of 75% Owlstab V2
Keyboard protective case
Screwdriver
Switch + keycap puller
Coiled USB-C cable
Do I need to purchase a Daughterboard for this?

No, the daughterboard is an extra. The barebones kit comes with one.
Does the bundle include a plate and PCB?

No, do remember to check out with your preferred plate and PCB of choice.

A plate and a PCB is required for the board to be functional.
When will I receive my order?

ETA: Q1 2024

Subjected to delays.
When does the Group Buy end?
What do I need in my order?

You will require:

Case Only + 1 PCB + 1 Plate

Feel free to add on any additional PCB and Plates as you like.
Does extra Tri-mode PCBs come with battery?