[Ended] Jelly Evolv Keyboard
Regular price
$589.00 SGD
Regular price
Sale price
$589.00 SGD
Unit price
per
Sale
Sold out
Sale Details:
Form
will be open from on 
11 August 2023, 1200SGT - 12 August 2023, 1200SGT
Invoice will be sent to your email from Qwertyqop storefront.
Invoice must be
paid by 14 August 2023, 1159 SGT

Please be reminded that you will need to have an active account at Qwertyqop to qualify for the raffle
Note:
- ETA: Sept 2023 - Oct 2023 
- Very limited quantity for each variant 
- Region locked: Singapore and Pakistan ONLY 
- Unpaid Invoices will be rerolled and user will be banned from future raffles
- All invoices are final. 
---
GB and Refund Policy:
If you purchased this product, you are agreeing to the Group Buy policy.
For more information, check our FAQ.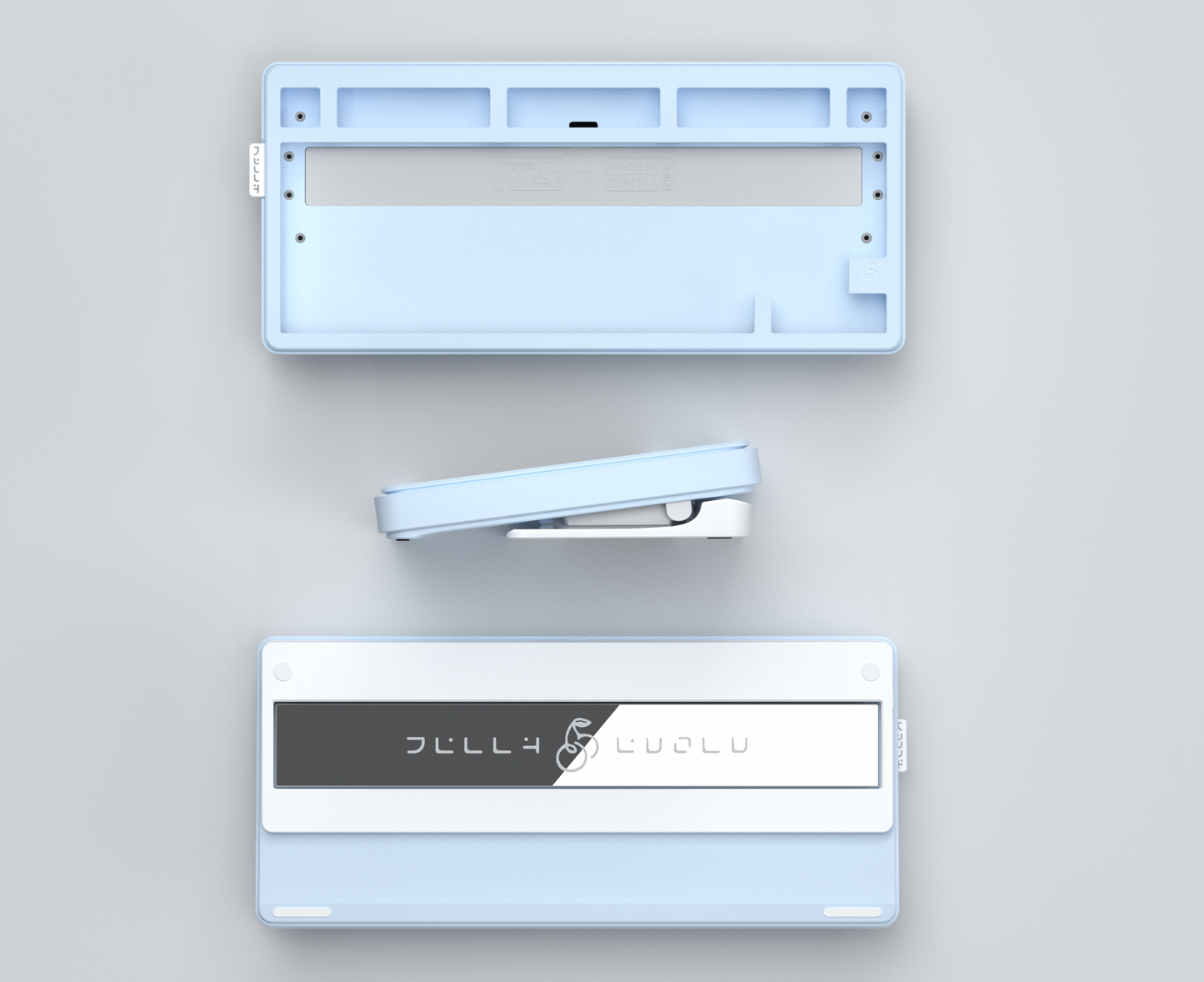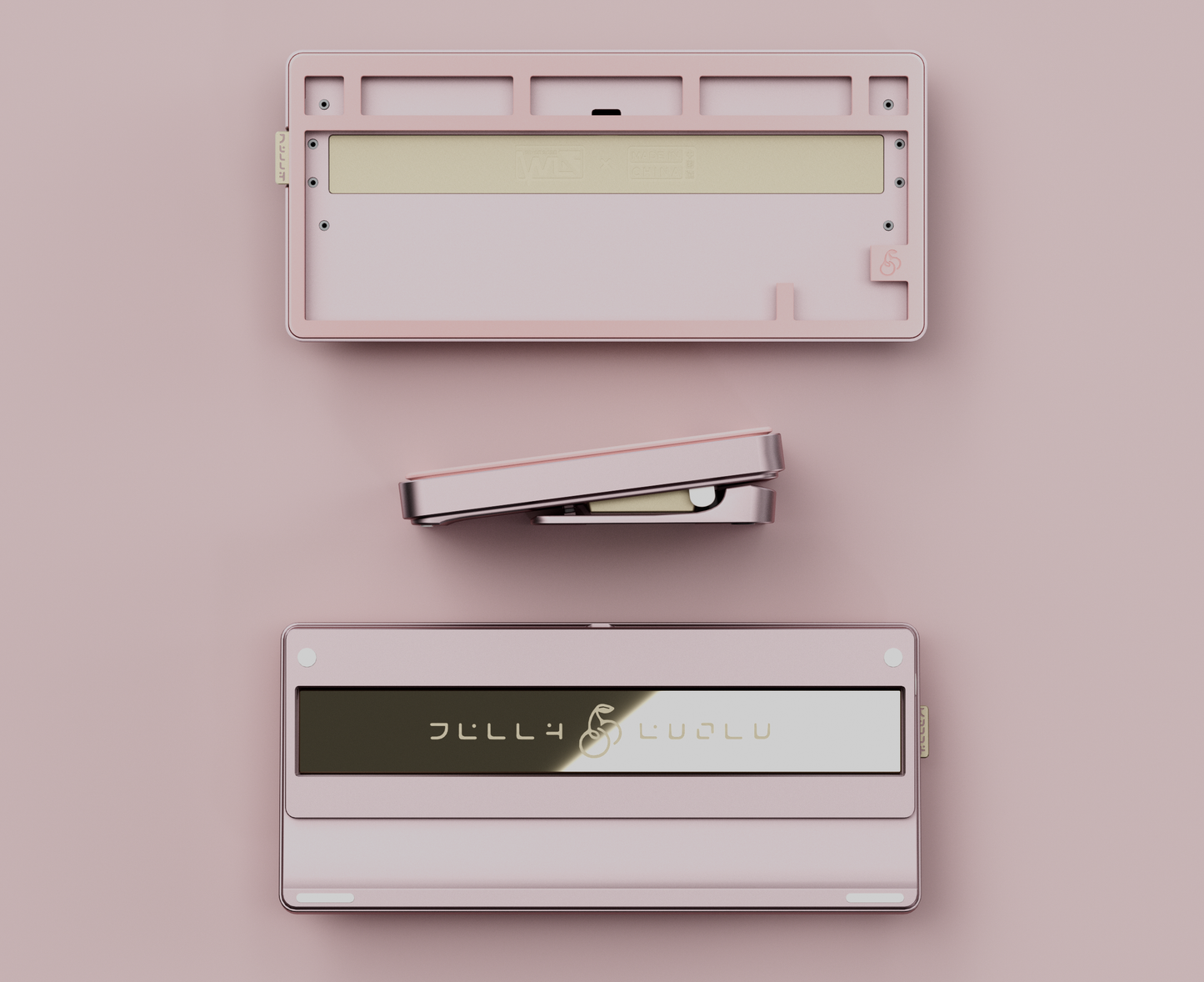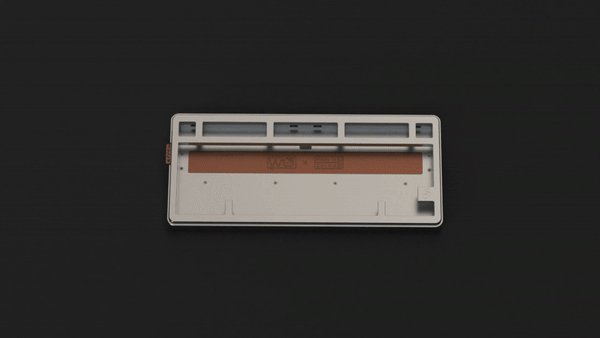 Hello everyone, this is OwLab. It has been nine months since our last release. During this time, we've collected a lot of valuable feedback from the community and refined our design language accordingly. As our second product released in 2021, Jelly Epoch still has many fans to this day. Therefore, we decided to experiment with our new design on it. This is what we bring you today - the brand new Jelly Evolv.
More Information
Front Design

The iconic Jelly logo and badge have been inherited from the Jelly Epoch. In addition, we've added a glossy chamfer in a contrasting color for anodized cases to enhance the sophistication of the front side. The little badge on the side has also been redesigned in a hallow-carvedstyle to complement the overall design.

Side Design

To give Jelly Evolv a more dynamic and futuristic look, we used brackets to connect the middle frame and bottom case instead of traditional screws.

The other purpose of this structure is to simplify the entire assembly process. By pressing down the two clips on the side, you can disassemble Jelly in less than 10 seconds.

Back Design

We treated the weight of the Jelly Evolv with mirror-polished PVD to create a contrast with the matte case. Thanks to the special connectivity method, there is enough space between the middle frame and bottom case to place the recessed external weight. The height difference between the bottom case and the weight provides perfect protection for the weight during daily use.

Structure

Jelly Evolv is equipped with our upgraded Leaf Spring + mounting system. The leaf springs are now placed in their own slots that separated from the main case, which make the assembly process much easier and also eliminate the potential hollow sound created by the leaf spring.
PCB
Layout for single blocker ANSI Hotswap PCB

Flex-cut: 1.2mm

Non flex-cut: 1.6mm

Layout for dual blocker ANSI Hotswap PCB

Fixed 7U spacebar

Flex-cut: 1.2mm

Non flex-cut: 1.6mm

Solder Non-flex cut PCB

Split/2u backspace

Stepped/regular Caps Lock

Split/regular R-shift

Regular/ISO Enter

Single-blocker 6.25u/Single-blocker 7u/Dual-blocker 7u bottom row

1.6mm thick without flex-cut
FAQ
Specifications

Typing angle: 7 degree

Front height: 20mm

Size: 325mm * 148mm

Weight: 2.3kg (before build)
What does the kit contain?

1. Case

Including one pre-installed external weight, protected with tempered glass film

PCB of your choice
PE sheet
PCB foam

3. Plate of your Choice (From Addons Page)

4. Poron Case Foam

5. Daughterboard & JST Cable - installed

6. Silicone Gaskets

70 duro dark grey set x1
30 duro pale blue set (preinstalled on the plate) x1

7. Rubber feet

8. Free Gifts (not covered by warranty):

1 extra daughterboard FPC cable
1 extra LED daughterboard PFC cable
2 spare back clips
1 extra set of dark grey rubber feet + 1 extra set of white rubber feet
1 extra set of 70 duro gaskets + 1 extra set of 30 duro gaskets
Contingency screw bag, all H1.5
A set of 80% Owlstab V3
1 Thank-you card
Keyboard protective case



Do I need to purchase a Daughterboard?

No, the daughterboard is an extra. The barebones kit comes with one.
When will I receive my order?

This is a Preorder Raffle.

ETA: Sept 2023 - Oct 2023
Do extra Tri-mode PCBs come with battery?